Cardholder Image Tutorial For Your Fake ID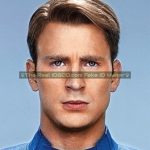 You are buying a fake id we hope you want it to be the best. To do so your cardholder image needs to look like a real DMV photo.
Even the best fake will be taken, if you supply a selfie sitting in your car with sunglasses on your head. Take this seriously, and look at your current id, or license photo, this is what you want to replicate.
IDGod uses the best photo editing software and will do our utmost best to edit your image. However, by the same token we can not preform magic. For example we can not make a blurred image clear. 
First, use a digital camera or newer smart phone with direct flash. With a flash, and the shadow (if any) is behind your head that is the image you want to take for your fake id. Absolutely no selfies, webcams, or scanned passport photos.
Second, for the best background visit a craft store like Michaels and purchase a light blue poster board for a few dollars. Overall, the result is your cardholder image looking 100% better than if we have to edit in the background. We can darken or lighten your blue background image when needed for the best color match to real.
Additionally, when IDGod is editing in the background make your hair as flat as possible please. Likewise, when you have long hair tie or clip it down in the back. Messy or spiky hair style flatten it down. Also, equally important do not have your hair hang down over your lower forehead and face.
To sum up, below are the bullet points to follow:
Stand straight and look straight into the camera
Use a solid color flat background without wall texture or wrinkled/wavy sheet behind you
Clear, focused image with no 'red eye'
Contrast clothing and skin tone with your background as shown in the examples below.
Uniform lighting (no shadows or reflections) with appropriate brightness and contrast to show natural skin tone
Face looking directly at the camera and not tilted in any direction
Hair off the face so that the edges of the face are visible
Eyes open, mouth closed, no glasses on or resting above face
Neutral expression (not smiling, laughing or frowning)