Get Bitcoin today on the LibertyX App. This app allows users to exchange cash or use a debit card for Bitcoin at thousands of locations instantly such as CVS, Rite Aid, 7-Eleven, or 20,000 other Chain Locations.
Step 1: Download the LibertyX app from the app store (pictured below).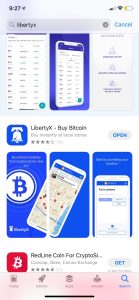 Step 2: Locate and open the LibertyX App installed on your phone (pictured below).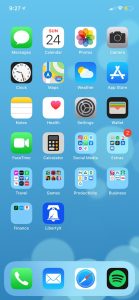 Step 3: Once you are in the app, you will access this screen (pictured below).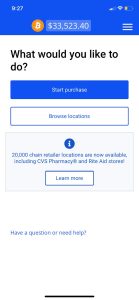 Step 4: Navigate towards the top right hand corner with the three lines. Clicking that area will provide you with this screen: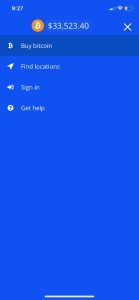 Step 5: Click on the "Sign in" tab where you will need to create an account (pictured below).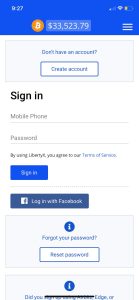 Step 6: Setting up an account will require you to provide a phone number and password (pictured below).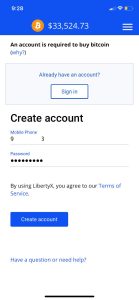 Step 7: After setting up your account, you may search locations by clicking the "Find Locations" tab from Step 4 (pictured below).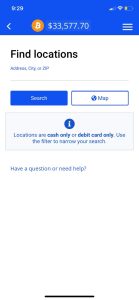 Step 8: By searching a zip code, city, or address you will be provided with nearby locations (pictured below).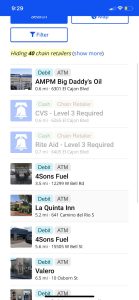 Step 9: Now, navigate to the tab that says "Buy Bitcoin" as previously pictured in Step 4 (pictured below).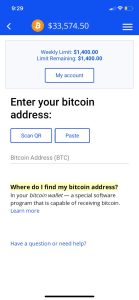 Step 10: Review your transaction under the "Transactions" tab (pictured below).
Step 11: Verify your email address and identity to increase spending limit, if needed, located under "My account" (pictured below).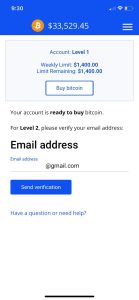 Once you enter the store: You may make the transaction either over-the-counter or at one of the kiosks (pictured below).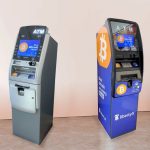 As you make the transaction: Click on the "Start Purchase" tab (pictured below). The first thing required is your Bitcoin address. In order to get an address, you will need to install a crypto wallet on your smartphone (there are numerous crypto wallets in the app store). Once you complete this, the app will give you step-by-step instructions for how to handle the transaction depending on whether or not you are paying by cash, debit card, over-the-counter, or using a kiosk.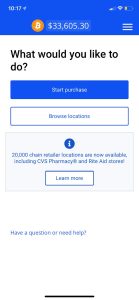 Over-the-counter transactions: Follow all of the previous steps for making a purchase over-the-counter. The amount of Bitcoin that you are purchasing will be contingent upon the amount you list in the app. After entering an amount your phone will produce a bar-code. Ensure you have the cashier scan the barcode at the time of purchase. Once you have the barcode scanned, you may exchange either cash or utilize your debit card to purchase the Bitcoin. Immediately after, the Bitcoin will appear in the app and your transaction will be recorded under transaction history for record keeping purposes.
Note: Bitcoin value fluctuates by the minute. Do not worry if the value goes down from when you acquire Bitcoin and the time you pay for your Idgod order. Our ordering system will accept Bitcoin payment when it is a few dollars shy of the checkout total.