IDGod fake ID & customer review videos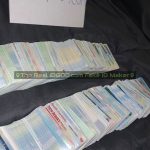 You can watch our fake id and review videos below embedded from the decentralized platform DTube.
Any issues watching videos below you can always go directly to our DTube Channel.

IDGod is doing a limited promotion (25 customers) offering 8 FREE fake ids (over $600 value) when you do a short video review of your IDGod fake id cards. See our Questions page for details.

IDGod California Fake ID Review:
[dtube_embed src="https://emb.d.tube/#!/fakeid/v93uzre47a0″ width="75%" height="430″]
IDGod Texas Fake ID Review:
[dtube_embed src="https://emb.d.tube/#!/fakeid/bh5a0un0w1r" width="75%" height="430″]
Fake ID Videos: AL | CA – CO | CT – IL | IA – MA | MI – MS | MO – NH | NY – NC | ND – OR | PA – RI | SC – TN | TX – UT | VA – WV | WI – WY